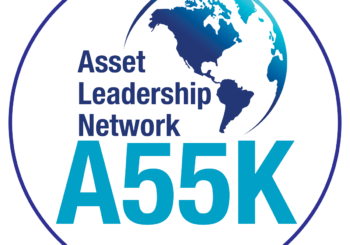 ALN offers A55K Professional Certification Overview
As part of the
5th Asset Leadership Week
the Asset Leadership Network will offer an overview of its new A55K Professional Certification, on Thursday 15 November at 3 pm. The overview presentation will be in the offices of Grant Thornton at 333 John Carlyle Street, Alexandria, Virginia.
The certification program was created to prepare professionals to effectively participate in an organization's establishment and implementation of an ISO 55000 program. Organizations that have implemented ISO 55000 have found as much as 20 – 30 % improvement in the management of their assets.
Andrew James Advisory Group (AJAG), is the first ALN organizational member approved to provide a training course that prepares candidates to be tested on the use and implementation of the ISO 55000 management system for asset management. Presienting will be AJAG President Richard Uytdewilligen and Principals, Tia Maragos, Lindsay Ziegler and Boyd Beal.
Also presenting will be Marlene Millemaci, ALN A55K Professional Certification Director. Millemaci led a team that created a test and reviewed the the AJAG course material to validate it was appropriate for the test. The test was established independent of the content of the course.
Learn how A55K Professional Certification for key team members can help increase the chances for a successful organizational implementation of ISO 55000.
Register for the A55K Professional Certification Overview at the Events tab on this website.